Cosmetic Sclerotherapy Courses

Our Next Cosmetic Sclerotherapy Training Courses
All Courses Eligible for Affirm Pay Over Time for as little as $106/month and 0.0% Interest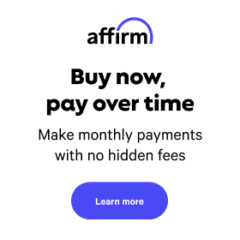 Sclerotherapy Training and Hands-On Certification
Since 2008, PracticalCME has been a leader in small-group, hands-on Sclerotherapy Training. With over 100 million Americans with visible cosmetic spider veins, your market is virtually unlimited. As a result, over 98% of our attendees rate our Sclerotherapy Training Course "excellent" and would recommend PracticalCME's certification to a friend or colleague.
FAST TRACK™ Online plus Live Hands-On Blended Dual Certification
Since 2012, we have pioneered FAST TRACK™ Training. This gives every live course participant…
One-on-On Small Group Sclerotherapy Hands-On Training.
PracticalCME spends a greater percentage of our live contact time doing hands-on instruction than any other Sclerotherapy Course, anywhere.
Because our MD instructors average 10 years of experience, your semi-private hands-on experience is second to none. We use a latex vein injection traininer in addition to real patients of your choice. In addition, PracticalCME never charges you for sclerosant, gloves and syringes used in hands-on. We provide everything for a great hands-on experience.
8 AMA Category 1 level CME credits with Dual Certification
Because our courses are backed by the gold standard in CME certification, you can rest assured that you are receiving the best training with no sponsorship or bias whatsoever. Use your online certificate to set up your accounts to purchase sclerotherapy agents, then use your hands-on certificate for your liability insurance. FAST TRACK™ gets you ready to begin treating patients immediately when you return to the office.
Sclerotherapy Training for MD's, DO's, NP's, PA's, and RN's.
PracticalCME has always maintained the most inclusive training for a wide variety of healthcare professionals. Since our courses are only taught by experienced MD's, your certificates will always be valid for your professional certification. Other courses taught by RN's cannot certify higher level providers like NP's, PA's and MD's.
Why Choose PracticalCME for your Sclerotherapy Certification Training?
Don't get lost in the crowd at another training course. 70% of PracticalCME Sclerotherapy Course participants travel from other states to get the best quality training in order to get the best results for your patients and grow your practice the fastest.
PracticalCME has only 30 live training spots a year, so reserve your seat TODAY and begin learning tonight.














Cosmetic Sclerotherapy with Hands-On Training
THIS ACTIVITY HAS BEEN REVIEWED AND IS ACCEPTABLE FOR UP TO 8 PRESCRIBED CREDITS BY THE AMERICAN ACADEMY OF FAMILY PHYSICIANS (AAFP).
AAFP Prescribed credit is accepted by the American Medical Association as equivalent to AMA PRA Category 1 Credit™ toward the AMA Physician's Recognition Award.
Sclerotherapy Course Outline
Anatomy and Physiology of Superficial Veins of the LegsSclerotherapy Training Course
The Specialty of Phlebology
Superficial vs. Deep Veins
Venous Insufficiency Definitions
Causes of Venous Reflux
Distinguishing Cosmetic vs. Medical Venous Reflux
Identifying Treatable Spider and Reticular Veins
Planning Your Treatment Course
Taking a Patient History and Identifying Risk Factors
Performing the Treatment
Historical Sclerosant Agents
Why Saline is no longer the Standard of Care
Modern Sclerosant Agents

Sclerodex
Glycerin
Detergent Agents (STS and POL)

Choosing the Right Agent for the Right Vein
Technique of Painless Spider Vein Injection
Transillumination
Foam Sclerosants
Technique of Painless Reticular Feeder Vein Injection
Handling Complications

Staining
Matting
Ulceration

Supplies Needed
Patient Consent
Review of Other Treatment Modalities
Use of Lasers in Spider Vein Treatment
Introduction to Large Vein Treatment
Practice Tips and Tricks
Customizable Office Forms for History, Consent, Treatment Record, Patient Instructions
Setting up your Practice
Scheduling Patients
Treatment Packages and Pricing
Live Technique Demonstration and Hands-On Practice opportunity for qualified attendees
Course General Information & Purpose
How the Best Doctors, Nurses, and Mid-Levels Learn Sclerotherapy
Nobody learns how to treat spider veins of the legs in their basic medical or nursing education. These cosmetic injection procedures do not belong to any one specialty or group of providers. For over a decade, PracticalCME has provided inclusive hands-on training courses for all eligible practitioners. It is our goal to provide you safe, evidence-based certification training before, during, and after the live hands-on training date. And our physician faculty members will continue to support you while you transition from student to provider in these services.
With our unique FAST TRACK™ Sclerotherapy classes you are ready to practice your new procedure in 3 easy steps…
Watch the narrated online content at your own pace.
Attend the live review of the protocols, Q&A, and hands-on training (private one-on-one available on a patient you bring)
Begin practicing and re-review the online content when necessary
Over 96% of our attendees rate our training for Sclerotherapy "excellent" and would recommend PracticalCME's certification to a friend or colleague.
Excellence in CME Training Since 2008
Frequently Asked Questions
Sign up for our PracticalCME Email Newsletter for Exclusive News and Discounts
Our Next Botox Hands-On & Dermal Filler Training Courses