Medical procedures have changed a lot over the past 20 years. With new technology and innovative procedures emerging daily, it's no surprise that well-trained medical providers need to update their skills and learn new ones. Fortunately, you can have the best of both worlds without going away or giving up precious hours of your workweek. Fast track training brings you up to date, improves your resume, and increases your earning potential.

Fast Track Training™ Education – The Ticket to Freedom

Times have changed when it comes to education. Taking courses online has now become common practice, especially in the last two years. In fact, in 2017, over 6 million college students took some form of distance education classes, which accounted for over one-third of college students. The market is booming and for good reason:

• Online learning makes education more accessible for those with disabilities or those who reside in rural areas.
• Online learning is more flexible for those who already have a job and a family to raise.
• Online learning can be great for self-starters. Students taking self-paced courses often push ahead and absorb more information in a shorter period of time.

Online education isn't perfect, however. Face-to-face learning and hands-on experience are crucial, especially in scientific and trade-centered fields. Then, there's still the problem of time since the average person doesn't have years on end that they can take off work even if the education benefits their life.

Enter Fast Track, the latest method of adult and continuing education.

What Is Fast Track Training™?

Fast Track Training™ is a credentialing program that enables you to learn more in a shorter period of time. Your current medical training and experience already provide a solid foundation for adding certifications in new forms of technology or areas of interest. Working on your own and focusing on specific topics, you can learn new skills, offer more services to patients, and avoid the cost and commitment of traditional classrooms. That doesn't mean your knowledge will be less thorough or easier to attain, but it does mean you'll have more options.

You may be wondering how this applies to you as a medical professional. With your four-year degree far behind you, what's the point of this kind of program?
]
Learn New Skills

The field of medicine is one that frequently changes and evolves. There are hundreds of medical procedures available to us now that weren't around 50 years ago. If you went through medical school even a decade ago, there are probably new technologies and procedures that you'd like to be able to learn without forking over a ton of cash.

You can take one fast track training course at a time and fully learn new skills that will allow you to expand your medical practice. Skills like administering Botox and providing body treatments via platelet-rich plasma can round out your resume to help you get hired or receive more compensation in your current line of work.

These classes are also perfect for medical professionals who feel like they're in a rut and would like to either enhance their career or branch out into something better suited for their unique gifts.

Enhance Patient Lives

By having more tools in your toolkit, you can truly offer your patients the best care possible. By staying on top of new medical procedures and research, from improved testing methods to information about diet and nutrition, you are adding value to the lives of your patients. These procedures can radically change an individual's life for the better. Being the person to do that for someone else is the reason why so many people make it through school to begin with and continue their education long after.

Better patient outcomes mean more funding for medical equipment, patient safety, and staff. Enhancing patients' lives isn't just good for the patient; it's a trickle-down effect that touches every one of us in some way or form.

Keep Cost and Time Commitment Low
As a busy professional, you don't have endless hours to fill. You likely aren't interested in putting your career on pause in order to expand your skill set. With a fast track course, you don't have to.

Though a lot of information is covered in a typical fast track course, it's done in a streamlined and efficient way. You won't get worksheets or reports for busywork. Instead, you'll learn exactly what you need: no more, no less. This makes the program take a tiny fraction of time compared to more traditional education models.

As far as cost goes, fast track medical courses are some of the most economical around. Because they're not long and drawn out, these courses cost a fraction of what your previous schooling cost. The return on investment is typically high in a field that is rapidly progressing such as the medical field. This makes it a solid move even for those who aren't yet earning a large sum in their career.

A Blended Fast Track Course: The Best of Both Worlds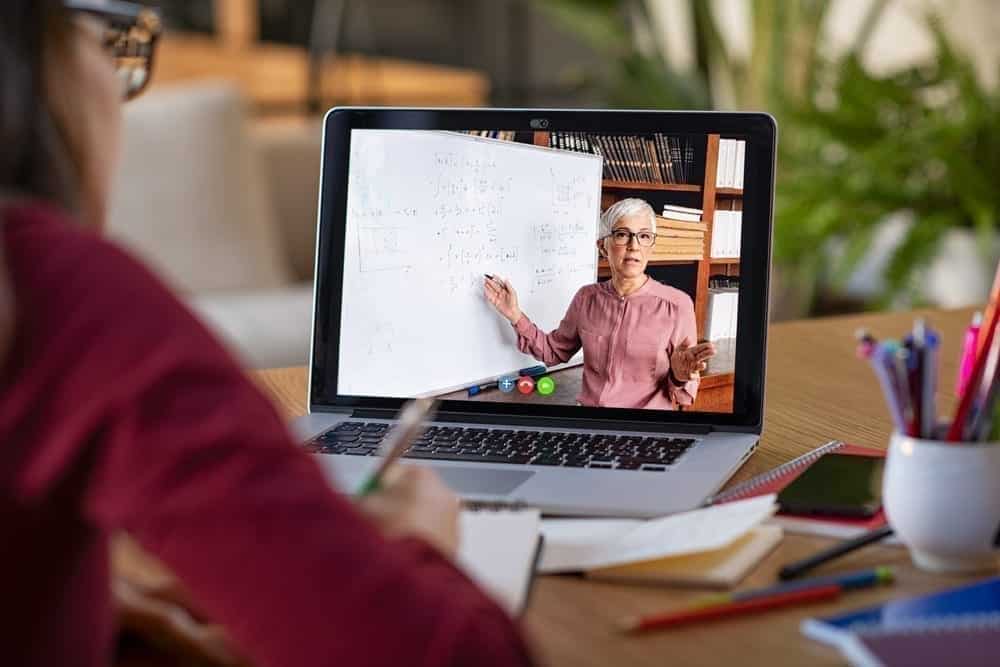 Online education has drawbacks that keep some people from enrolling in fast track medical courses. Maybe you have only had experience with traditional classroom learning and are skeptical about how much you can actually learn via online instruction. Our top-of-the-line program combines the best of both online and in-person instruction so that all kinds of learners can benefit from an expanded skill base to work from.

How Does Our Blended Instruction Model Work?

We teach the majority of our classes via the online instruction model. This allows our students to work from the privacy of their homes when it's convenient for them. Most of our students have a moderately heavy workload already but are able to get their learning in during the evening or on weekends. Our trained professionals teach every lesson in a way that's engaging and unique.

This portion is, typically, self-paced. All work must be complete by the in-person meet date. This in-person class time will allow you to review all you have learned over the previous weeks, ask questions face to face, and gain hands-on experience directly tied to the topics presented in class. All classes have fast track accreditation, so you can get to work with your new skills right away.

We'd like to hear your opinions. What do you think of continuing your education online, on your own schedule, without the burden of a full-time course load? One of our trained professionals is always ready and available to chat about your options should you decide you're interested in learning more. Register today, and begin learning tonight!